Find a pleasant place to stay
Whether you prefer a luxury hotel, well-kept rural or mountain cottage, a room in a family home, a camp, hostel or bed & breakfast – the important thing is that you end up exactly where you want to be. In any case, here you will always feel the warmth of home that will bring us together. Modern, lively, lovely, luxurious – but still traditionally and thoughtfully appointed for a pleasant stay.
We are particularly proud of the development of accommodations that bear the 'Kvarner Family' designation, which is an added guarantee of quality, with the sub-groups pet-, hike- and bike-friendly. It applies to all towns in the Riviera and indicates the unique link between the environment, interiors, tradition and a specific family ambience.
Local hotels are also equipped to handle conference tourism, but also for the creation of the loveliest memories, such as weddings and other important days for a perfect family vacation.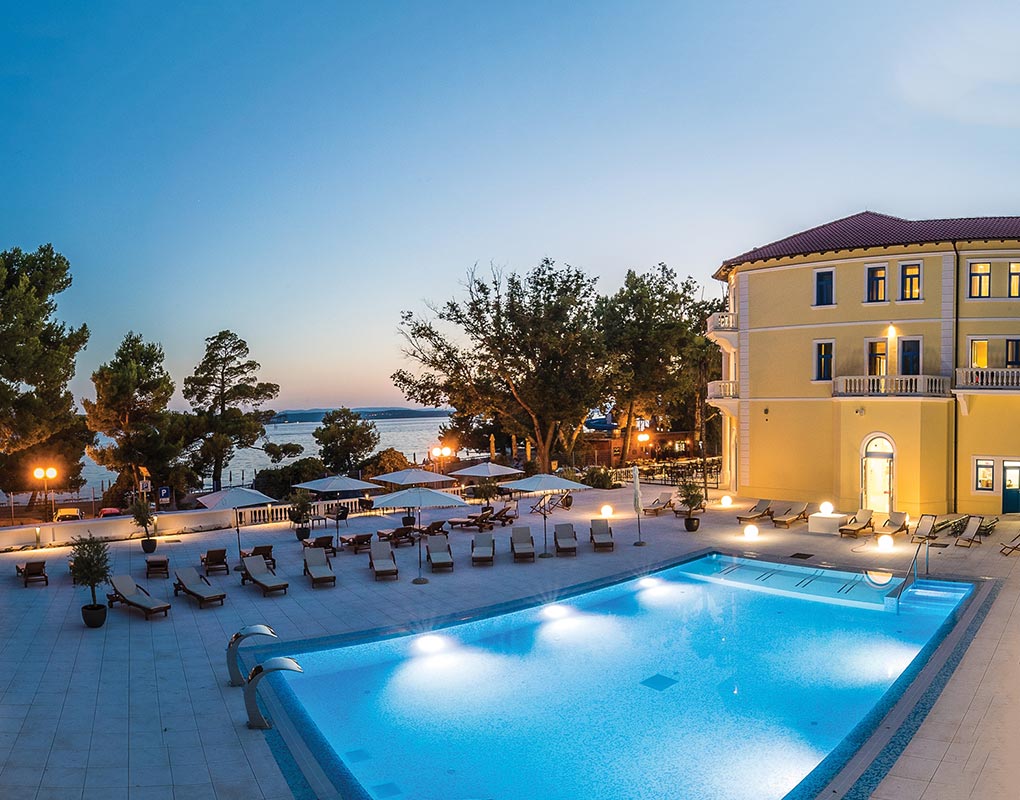 Accommodations in the Crikvenica Riviera
The Crikvenica Riviera has a great advantage: a wide range of accommodations adapted to the wants and needs of both traditional and modern travellers. Besides traditional high-category hotels like the Kvarner Palace and Miramare, which have been operating since the 19th century, there are also more fashionably appointed luxury establishments designed in line with contemporary trends, such as the Esplanade, Crikvenica, Katarina and Amabilis, small family hotels like the Abalone, Marina, Vali, Stypia and Villa Emilia, large hotel complexes like Ad Turres and Omorika, various types of family accommodations, bed & breakfast establishments and traditional stone cottages, hostels and camps that offer intriguing additional amenities, and you can also find accommodations in mobile homes surrounded by greenery and situated right on the seashore.
Accommodations in Novi Vinodolski
Novi Vinodolski is a well-known destination for sailors. Its superbly equipped marinas, Novi (5 anchors) and Mitan, offer the highest level of services, and they were built in line with the highest standards of sailing tourism. Besides luxury boating facilities, there are also many hotels adapted to the needs of modern families and the most exacting wellness junkies – the Wyndham Grand Novi Resort, the Lišanj Family Hotel and the Tamaris. Our gracious hosts will always find suitable accommodations for guests who desire more privacy, while for those who want to experience nature and be right next to the sea, Novi Vinodolski offers accommodations in several camps with lots for mobile homes, among which Klenovica Camp is the most notable. All accommodations have added amenities for a better experience.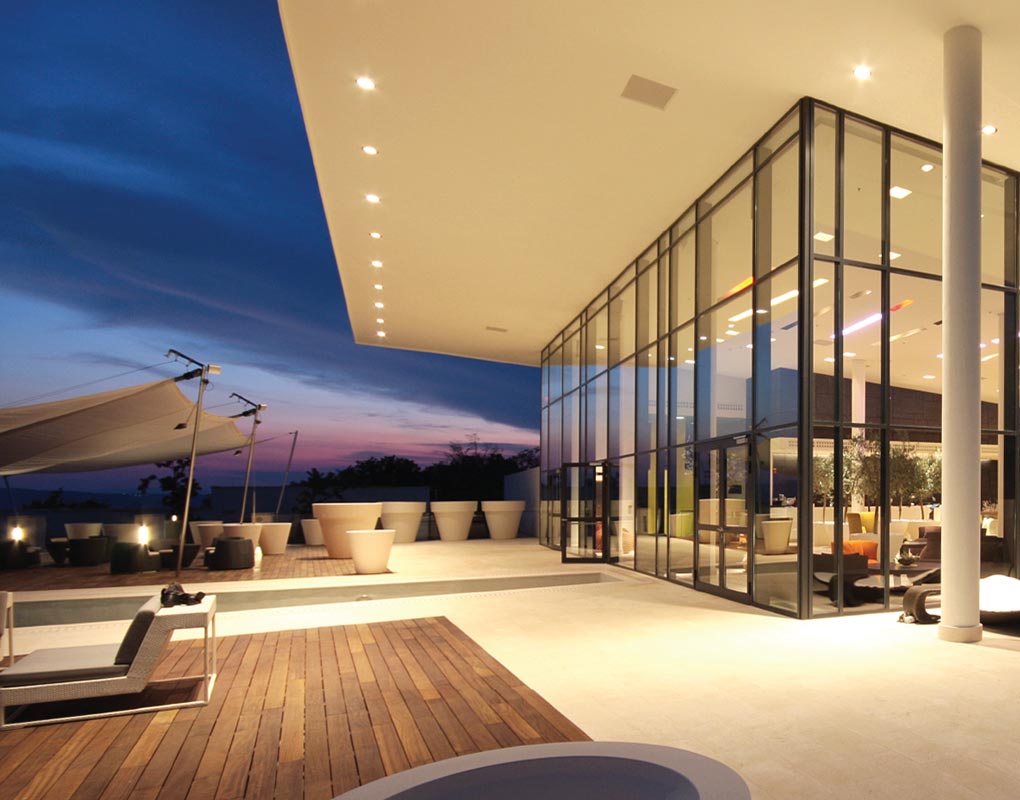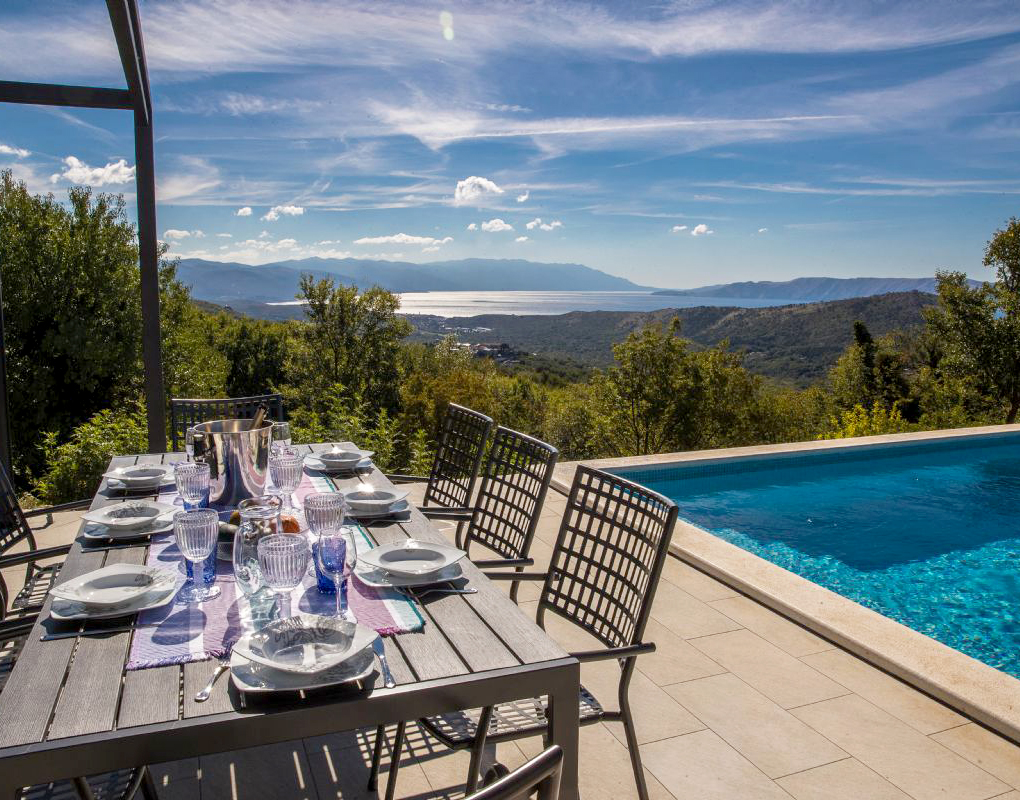 Accommodations in Vinodol
You can spend your vacation differently: in traditional, rural cottages that offer the uniquely authentic style of this region but which are equipped to comply with the most exacting contemporary standards. Besides mountain lodges and forest cottages, there are also many bed & breakfast homes and family accommodations. The nearness of the sea and forests will give you the opportunity to explore and create unique experiences. The Balatura Ethno-Hotel is in Tribalj, in a tranquil valley surrounded by forests and rocky hills. It is an ideal example of Vinodol's preserved architectural heritage. Mali Pariz Boutique Hostel is a renovated family estate in Marušići, a place where wealthy coastal families once resided.